JAMADAGNI 41's Primary Education
JAMADAGNI 41's Primary Education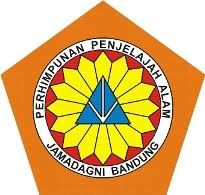 Last school holiday, I spent my time by joining JAMADAGNI 41's Primary Education. Because I was a pre-member of the PPA Jamadagni, then I required to join the event in order to become a youth member of the organization. The event was held from December 27th 2016 until January 2nd 2017, in Situ Lembang. I joined the event with the others 23 pre-member, of course all of them are my friends.
We've been preparing all purposes since a month before the education or we call it Pendas. The preparations include physical, mental, and equipment. The day before Pendas, the committee checked our equipment in detail. We were given time to complete all the items until 6 pm on that day. After all complete, we kept our carrier in the Class XI Social. The committee said that we have to be at school at 6 am tomorrow. Then we went back to our home to took a rest.
December 27th, the day that we have been waiting for a long time. The day when we will be educated with nature and the starting gate to become young member of PPA JAMADAGNI. The clock was shown at 6 am, and we went to Class XI Social to took our carrier and wore it. We wore carriers weighting 75 liters for boys and 60 liters for girls. It was very heavy ! The committee held opening ceremony with us and our parents as a sign that we are ready to be educated in Situ Lembang.
After ceremony, we boarded the truck and we parted with our parents. Then our trip to Situ Lembang began.
After 2 hours of travel, we unloaded from the truck, it looked like in Lembang area. We were ordered to make the lineup and we walked towards our first stop, Sukawarna. In this case, we walked for a long distance. We call it long march. That day was a hard day for us, because the weather was hot, we have to walked through the main street and small street, up and down, carrying a big one bag, and we only given 3 times to took a rest. Worse, we're only allowed to drank as much as 3 cap of vedples every break .... (you can search what's vedples be like).
That day was about at 4 pm, and we have reached our first stop, at Sukawarna. After a long march, finally we could took a more time of rest. Then the committee gave us sheltering material. Sheltering is material of how we create a place to stay while we might call a tent or bivoac. On that day, we are taught to make raincoats bivoac and how to make a small fire. we were taught the procedure of preparation and the benefits of bivoac and the small fire.
After sheltering material, we divided to 6 groups, then we built our own bivoac and small fire. At the end of the day, we have our dinner and went to sleep in our bivoac.
December 28th, the second day. In the morning, we did morning exercises and have our breakfast. Our next activity was reached the main place, Situ Lembang. Before we started our long march, the committee held equipment check. After all finished, we started our long march to Situ Lembang. In the middle of way, my friend, Nagia, got fatigue. She told us tshe want to return back to home because she wasn't strong anymore, but we and the committee encouraged her to stay strong. Finally she realized that we are family and family will stick together, so she came back with us and continue the long march. We took our lunch and pray Dzuhur and Ashar for a moments.
I taught
we will arrive

around

6pm

,

but

in the fact

we

got there

at 10pm

.

We were very

tired

and

sleepy

.

We were ordered

to make

bivoac

and fire

.

When finished

,

because

felt

tired
spontaneously

I
lie down
and
rest for a while
.
There was
a
committee
that
looked at me and
he was
angry with me
because I lie down.
In the end I
punished
with
push up
as much as
3 series
hehehe
.